Welcome
The Society was founded in 1920 with the object of providing opportunities for Welsh people in Edinburgh to meet socially and to continue their interest in the language and culture of Wales.
Membership is not restricted to those of Welsh origin. Anyone with an interest in Welsh culture is welcome to become a member and attend meetings.
Da ni yma o hyd / We are still here
"Da ni yma o hyd"! – yn gyson a geiriau can enwog Dafydd Iwan mae Cymdeithas Cymry Dineidyn yma o hyd – yn fyw ac yn iach. Amser pryderus dros ben ac mae cynlluniau pawb wedi dymchwelyd. Ac yn fwy siomedig achos fod hi yn ganmlwyddiant y Gymdeithas. Fydd hi ddim yn newid llawer am beth amser dwi yn awgrymu. Ond peidiwch a poeni mae'r pwyllgor yn cysylltu yn amal ac mae ynrhyw newyddion pwysig yn yr "EWS News". Gobeithio gawn ni gyfarfod dros "Zoom" cyn bo hir. Os ydych eisio cysylltu a'r gymdeitas ffoniwch neu gyrrwch e bost i Jennifer (ysgrifenyddes) neu i fi. Cymerwch ofal, arhoswch yn ddiogel a pob hwyl.
"We are still here"! – to echo the sentiments of the words from Dafydd Iwan's famous song the Edinburgh Welsh Society is still here – alive and kicking. These are clearly very difficult times for everybody, and like most others we have not been able to have our regular meetings and events; this is especially disappointing as this year is the society's centenary year. This situation is unlikely to change in any significant way for some time. However, be assured that the committee is still in regular contact and the "EWS News" has still been issued. We will be arranging some remote events via Zoom over the coming months. If you wish to contact the Society then please call or email Jennifer (Secretary) or myself. Stay safe and take care; all the best,
David Hughes – Llywydd / President
---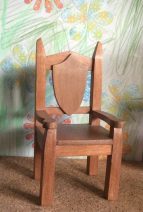 That we are still here, and enjoying each other's company by getting together, albeit virtually, can be demonstrated if you click the image and follow the link to the report on our recent Zoom "Noson Lawen" on Friday 27 November in lieu of the St Andrew's evening. We also enjoyed a virtual Christmas service with carols and readings organised by Team Brandie, on Sunday 20 December. Report at this link … and a hint of younger influence at this link!
Coming up soon, and all on Zoom, are a chat with Welsh Author Alis Hawkins on Friday 19 February, a "Music, poems and pints" evening on Monday 1 March and a Zoom Gymanfa ganu on Sunday 7 March. Details on our updated newsletter page.
---
Cysylltwch â ni / Contact us:
E-bost / E-mail: gro.yteicoshslewhgrubnidenull@yraterces
Llywydd / President: David Hughes 0131 447 6175
Trysorydd / Treasurer: David Hughes 0131 447 6175
Event bookings: Lilian John 0131 667 7525 or ku.oc.rednoyeulbnull@nhoj.nailil
Ysgrifenyddes / Secretary: Jennifer Welsher 0131 335 3161