Welcome
The Society was founded in 1920 with the object of providing opportunities for Welsh people in Edinburgh to meet socially and to continue their interest in the language and culture of Wales.
Membership is not restricted to those of Welsh origin. Anyone with an interest in Welsh culture is welcome to become a member and attend meetings.
Dymuniadau Pasg / Happy Easter
Aelodau Cymdeithas Cymry Dineidin – Dymuniadau da i chi am y Pasg. Dwi yn gobeithio gewch chi gyfle i gyfarfod gyda teulu neu gyda ffridndia dros y penwythnos. Mae pethau yn gwella yn araf bach ac gobeithio gawn i gyfarfod eto cyn bo hir.
Cymerwch ofal ac arhoswch yn saff,
Fellow members of the Edinburgh Welsh Society – I wish you and yours a happy Easter.  I do hope that you are able to take advantage of the slight easing in the restrictions and meet up with family and friends. There is now some light at the end of the tunnel and it will hopefully not be too long before we can meet again.
Take care and stay safe,
David Hughes – Llywydd / President
---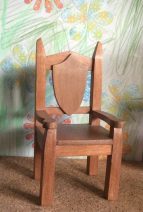 In the almost six months since our President's October message we have been enjoying each other's company by getting together, albeit virtually, as you can see if you click the image and follow the link to the report on our Zoom "Noson Lawen". Since then we have enjoyed a virtual Christmas service, a Zoom chat with Welsh Author Alis Hawkins, a "Music, poems and pints" evening, and a Zoom Gymanfa ganu. For our April/May plans, see our updated newsletter page.
---
Cysylltwch â ni / Contact us:
E-bost / E-mail: gro.yteicoshslewhgrubnidenull@yraterces
Llywydd / President: David Hughes 0131 447 6175
Trysorydd / Treasurer: David Hughes 0131 447 6175
Event bookings: Lilian John 0131 667 7525 or ku.oc.rednoyeulbnull@nhoj.nailil
Ysgrifenyddes / Secretary: Jennifer Welsher 0131 335 3161