John Sampson, scholar of the Welsh Gypsies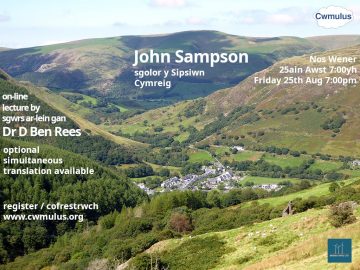 At 7.00pm on Friday 25 August Dr D Ben Rees will give a talk entitled "John Sampson, scholar of the Welsh Gypsies".
John Sampson was a scholar with a Bohemian lifestyle. He was responsible for recording and preserving the Welsh Gypsy language, through his research and his friendship with the Gypsy patriarch Abraham Wood.
This illustrated lecture will describe Sampson's colourful life, including the close friendship between him and the famous artist Augustus John. The pair met when they were colleagues at Liverpool University and they came to share a great interest in pubs, women, and Gypsy culture.
Dr D Ben Rees, the Minister Emeritus of Capel Bethel, Liverpool, is well-known in the city as a local historian.
Cwmulus are hosting this on-line talk, which is in Welsh, with an optional English translation. Registration at this link.