Solomon and Gaenor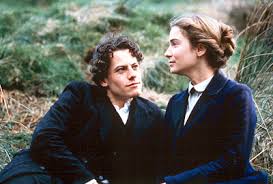 While our society is in Edinburgh, a Welsh language film is sometimes worth travelling for!
Solomon and Gaenor is shot in Welsh, English and Yiddish and stars Ioan Gruffudd, Nia Roberts and Maureen Lipman. Set in 1911 in the Welsh Valleys, against the backdrop of anti-semitic riots, it tells a Romeo and Juliet tale of a Jewish lad falling in love with a local girl. It is a glorious film; beautifully shot, utterly heartbreaking, and it's playing in Glasgow on Sunday 10 November at 5.00pm at the Glasgow Film Theatre as part of a series of countrywide screenings to celebrate the film's 20th birthday.
To book tickets and to see the film's trailer, please go to https://ukjewishfilm.org/film/solomon-and-gaenor/.